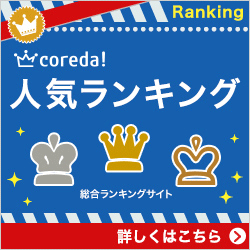 The D.Va skin that was set to "Break the Internet" according to Jeff Kaplan was teased by the PlayOverwatch Twitter today and it's definitely a contender for one of her best skins and will easily be a cosplay favorite. Does it break the internet though? Ahhh, a Kpop crossover may have done that, but this is cool too I guess. In other news the balance direction for Overwatch is causing some serious pause, as after a massive unsuccessful patch for Stage 2 of OWL to kill GOATS you'd think they'd want to exercise the demon comp they set out to destroy... They failed, yet Jeff Kaplan said they're happy with the balance... But we've got the same meta as before, so why wasn't he happy then? It just doesn't add up. They do not rush balance to live without PTR testing so nothing is coming with the event, however we may see a huge balance patch in the next few days to attempt to make it in time for Stage 3. Which by the way, would have radical destabilizing effects anyway so why not just change the format? Just saying. None of this makes sense. Do we just all like GOATS now? It's fine that an entire role in the game is unplayable? Okay then... If you enjoyed the video please be sure to leave it a like and don't forget to subscribe!
Sources:
Darwin
DVa racing mode! Pretty self-explanatory and super fun 😀 You can also easily make your own racing track for any map. Code: BD9WP@PlayOverwatch @Stylosa @YourOverwatchYT @OWCentral @emonggtv pic.twitter.com/KcWszZA9li

— Darwin (@DarwinStreams) May 19, 2019
Extraction PvE Mission by MaxInk
[Workshop] My friend made an awesome overwatch mod where you finally play the bad guys and defeat the not so nice Overwatch! It took him over 20h and it really looks like an official event. Its called Extraction! from Overwatch
Overwatch: NEW Anniversary Event Details! - Did Blizzard Kill Role Lock?

OUR VARIETY STREAM! https://www.fb.gg/yogaming
Subscribe here - http://bit.ly/2aN1OuO
We are YOUR OVERWATCH:
Patreon - https://www.patreon.com/YourOverwatch
Twitter - https://twitter.com/youroverwatchyt
Discord Server:
https://discordapp.com/invite/youroverwatch
FREEDO's personal channel for Overwatch esports talk and more!
https://www.youtube.com/user/xfreeedo